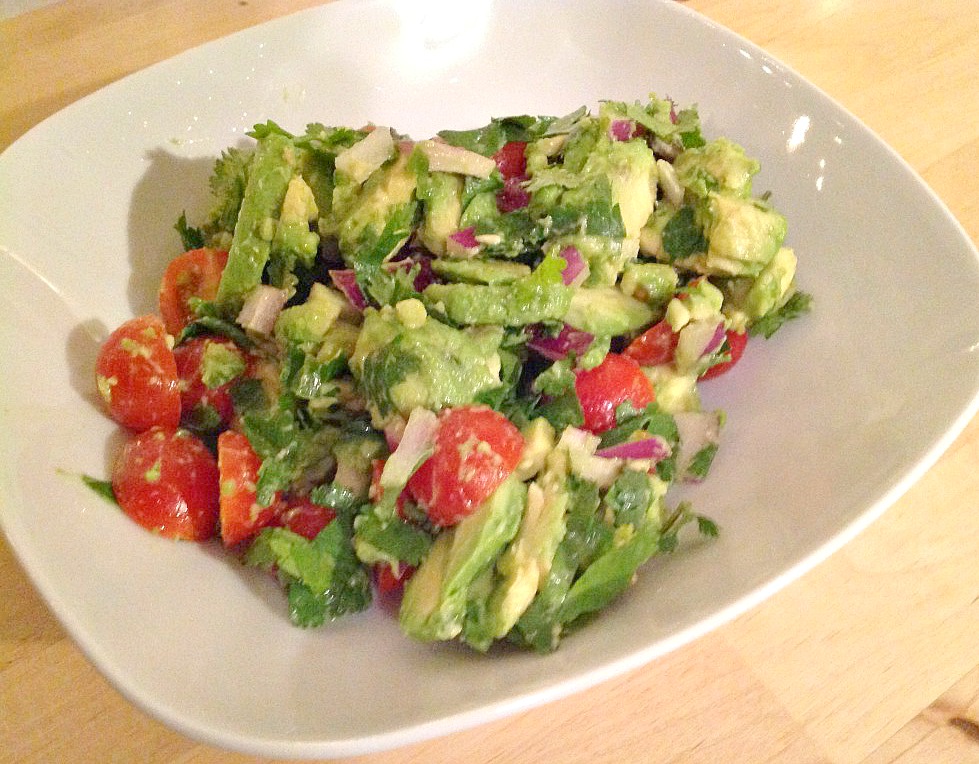 It's Super Bowl time!  As we all gather to indulge in a gluttonous helping of ridiculous commercials, and watch the Denver Broncos play (yay!), chances are there will also be plenty of opportunity to partake in all that traditional Super Bowl food: pizza, nachos, beer, and various dips involving cheese or sour cream.
It's fine to indulge once in a while, but if you are still recovering from those holiday cookies, it can also be a little too tempting.
There is one superfood that often makes an appearance at the Super Bowl: avocados.   Which means that your traditional guacamole isn't so bad for you!  Avocados may be high in fat, but they actually contain "good" monounsaturated fat, which has been shown to lower bad cholesterol levels.  Each avocado also contains about 4g of protein, and is a good source of potassium. Plus, since avocados are so creamy and fatty, they can help satiate your cravings for cheese. So eat up!
The catch?  Store bought guac is usually pretty loaded up with sodium and other preservatives.  The good news is that it's easy to make!  So here's a great recipe for some extra hearty guacamole that will fill you up, taste decadent, and actually be good for you.
I love this version of guacamole, because it's extra chunky.  The key is to leave the avocado in chunks instead of mashing it.  Red onion gives it some crunch, cilantro some freshness and flavor, and jalapeño adds some zip.
Feel free to add more or less jalapeño, depending on your taste for spiciness (using the whole jalapano will make it pretty spicy, so beware!), and you can also double or triple the recipe depending on how big your party is.
Grab some of your favorite all-natural tortilla chips, and dig in while you watch the  game!
Ingredients:
2 medium avocados
1/3 medium red onion
2 tomatoes
1/2 cup fresh cilantro
1/2- 1 jalapeño, diced
1 T. lemon juice
1/2 t. garlic salt
1. Dice the red onion.  Place in a large serving bowl.
2. Remove the skin and seeds from the avocados.  Then chop into bite size chunks, and add to bowl.
3. Chop tomatoes, jalapeño, and cilantro and add to bowl.
4. Add lemon juice and garlic salt.  Toss together.
Enjoy!
xo