We all grew up thinking it would only take 1 time to get pregnant….
But you and I both know it's not that simple.
Getting pregnant is overwhelming, I know. Especially when you've had negative pregnancy tests month after month, and you're not sure why that second blue line won't show up.
You feel disappointed and frustrated, and you're just not sure what to do next….
I see you girlfriend. Let me guess? You're…
Googling for hours every day trying to figure out what's "wrong" with you
doing all the things like eating pineapple, taking a vacation, and you've even tried "not trying"– but you're still not pregnant.
so focused on your cycle that your relationship is struggling, and you just don't feel like yourself anymore. 
not sure you can handle another baby shower invite, or well-meaning advice from friends who just don't get it. 
And now?
After another late night Googling fertility advice, you realized that what you're doing just isn't working.
You know in your heart that there

must

be an easier way, and I'm here to tell you there is….
Introducing Flourish Fertility
A 3-hour experience that teaches you how to take control of your fertility by making simple daily lifestyle changes to balance your hormones and increase your chances of getting pregnant.
With the right tools, getting pregnant doesn't have to be this hard or overwhelming.
"The lessons I learned and new habits I have put into place for self care have been a game changer and made fertility treatments so much more manageable. Kate, I am so thankful for you! I highly recommend this program to anyone trying to navigate their fertility journey!"
–Tiffany A.
"I love working with Kate! Her extensive  knowledge and calm and practical approach makes the often overwhelming fertility process much easier and less filled with anxiety." 
–Lauren D.
"I have always been intimidated by the idea of trying to improve my hormone health, since there's so much information out there… Kate has done the research, and most importantly she distills it into manageable and easy-to-implement steps. Thanks to Kate's approachable style and clear information, I feel like I'm finally taking control of my hormone health (which also feels remarkably like all-around wellness 🙂 )."
–Courtney W.
Flourish Fertility will teach you exactly what YOU can do to improve your fertility, so you can get back to the important work of picking out baby names.
You'll learn:
what your period says about your fertility (to be honest, this is critical to know)

how to improve your egg health (conventional wisdom is wrong! I'll give it to you straight)

why your fertility test results are not set in stone (yes, you can change these)
 The secret to your fertility is that daily actions can lead to big results. And that's what I'm here to teach you.
Hi. I'm Kate Potvin.
I'm a fertility coach and hormone healer, and after watching dozens of clients struggle to conceive, I got sick and tired of seeing how little women actully know about getting pregnant.
My coaching philosophy stems from my fundamental beliefs about our bodies:
Your fertility is a symptom of what's happening overall in your body
Your body is smart and capable of healing
Healing requires getting to the root cause of an issue, whether that's physical, emotional, spiritual or all of the above
Your body will tell you what she needs and is always sending you signals
Our job is to listen and learn to speak the language of our bodies.
That's why I've created this online program–to help you feel empowered around your health and fertility and learn to listen to your body's cues.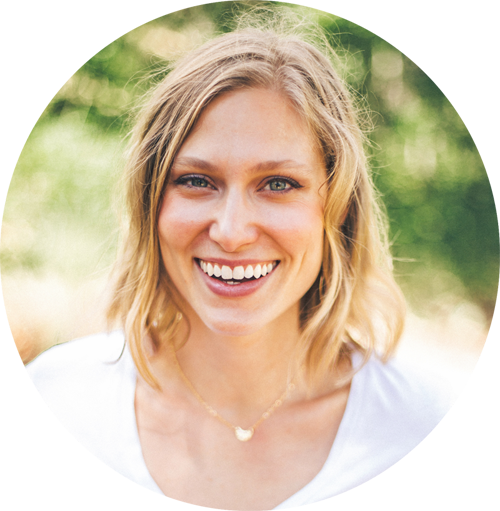 There are no guarantees when it comes to fertility (afterall, I'm not in your bedroom!), but simple lifestyle changes can go a long way, and I'll show you exactly what changes can make a difference to your fertility and help you conceive.
Truth Bomb: There's more you can do for your fertility than we're taught. And your doctor may not be sharing the whole picture with you. 
Maybe they told you….
Your eggs are old. Guess what? It's possible to improve your egg health.

Your hormone levels are off. You can rebalance your hormones with simple lifestyle changes.

Low sperm count? Yup–you can improve that, too.
This program was created to give you all the knowledge you need PLUS how to turn that info into simple lifestyle shifts.
Because you matter. You deserve to feel supported, resourced, and empowered on this journey.
There's a lot of information out there on the internet, and I know you've already spent a lot of time googling. 
I created this course so you can break up with your google habit, get all your information from a reliable source, and know you're doing all the right things for your fertility.
After years of working with women one-on-one, I know your most common questions, the things worrying you, and what kind of tools you need to improve your fertility.
I've collected all that information and advice here and compiled it into 6 easy-to-digest modules.
Because knowledge is power, and you should have the power in your hands when it comes to getting pregnant.
I believe in you, and want you to believe in you too.
Are you ready to flourish?
Here's what you'll learn:
Over the course of 6 weeks you'll map out a plan of action that includes changing your routines, optimizing your energy, and discovering a resilience you always knew you had.
The program includes weekly videos, worksheets, and action steps to help you actually create change in your life and your mindset.
In this program you'll learn to:
nourish yourself with food
support your digestion and its connection to hormone health
understand the root cause of your hormone imbalances
manage stress in a healthy way 
release emotions and sabotaging beliefs that are holding you back
align yourself with your values and goals for motherhood
detox your home, your environment, and your life
tap into your inner wells of strength and resilience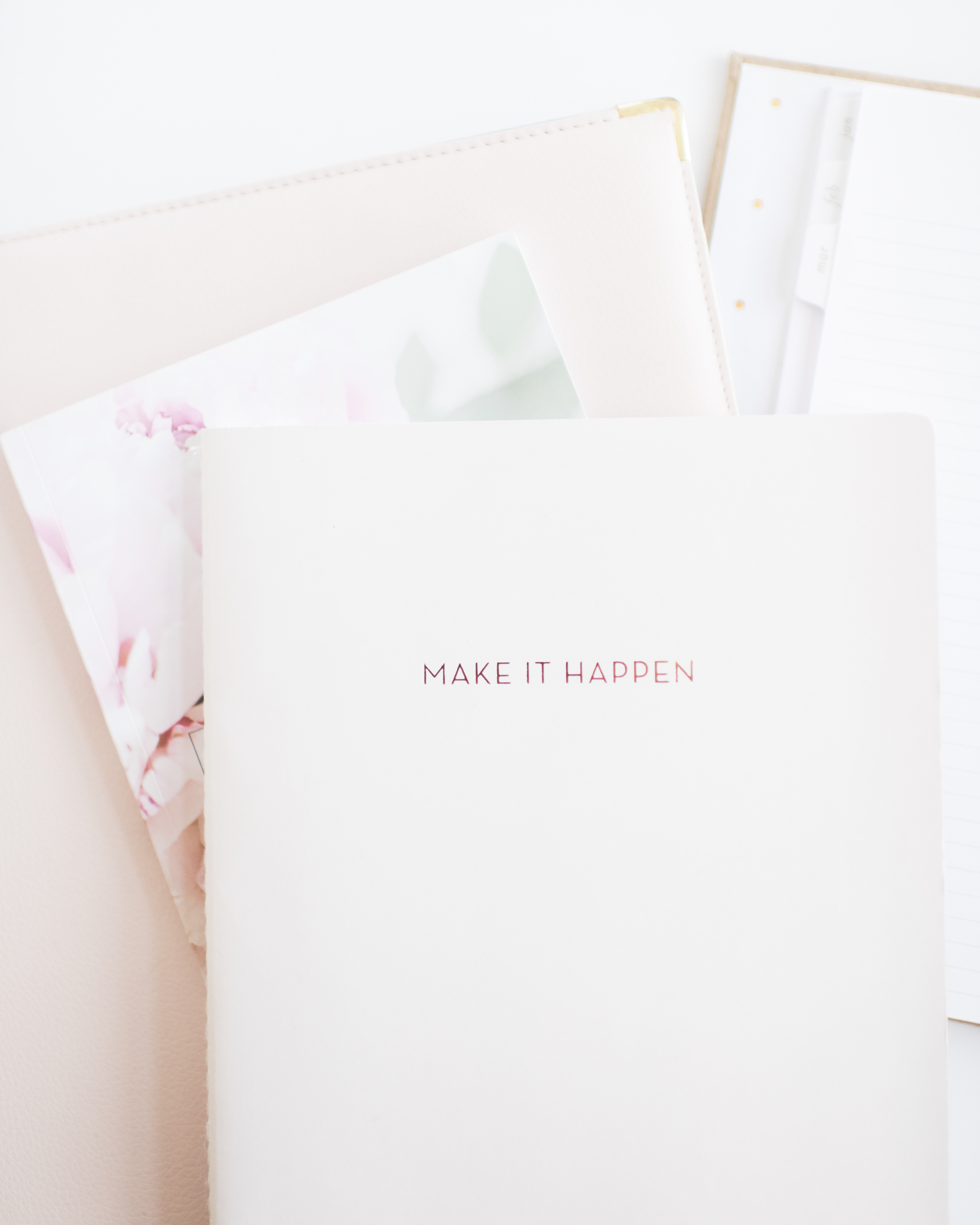 But let me be honest here…
This program is not for you if you're not ready to take action and create change in your life.
This course can give you the tools and the support, but it can't make you pick up the tools and use them.
If you're hoping to change through osmosis simply by watching the videos, then this program isn't for you.
It's for the woman who is ready to take charge of her health and mindset and create meaningful change that will leave a lasting impact on her life.
If that's not you, then this program probably isn't the right fit.
But if you do want support to empower yourself and feel empowered around your own health and fertility, you're in the right place. 
Flourish
is
for you if….
You believe in your body's ability to change, grow, and heal. It's designed for the woman who doesn't believe she's broken, but simply needs the right support.
This program is for the woman who's looking for a one-stop shop to teach you WHAT you can do to optimize your fertility, plus HOW to actually implement those changes in your life. Knowledge isn't enough–applying that knowledge is key.
And most importantly, this program is for the woman who believes that she matters in her fertility journey.
So often we're made to feel like we're just another number passing through the fertility clinic–not an actual human being with a name, story, and our own emotional experience.
This journey can be full of ups and downs, and this course will give you the tools to support yourself through the crazy rollercoaster of emotions.
It is possible to maintain that sliver of hope–that somehow, and someway you'll be a mother.
You can hold on to that hope on good days, and on bad days when you're curled up on the couch surrounded by balled up tissues and tears because it all feels so hard. And unfair. 
This program is here to help you feel more in control of your journey, empowered around your health, and give you the tools to manage the emotional ups and downs with more resilience.
This progam is designed to support your fertility–and YOU.
How this program works:
When you sign up, you'll receive your Getting Started Guide, packed full of info to help set you up for success.
You'll get immediate access to all 6 modules when you purchase, which means you can take the program at your own pace.
There are approximately 30 minutes of video instruction per module, and a total of 45 pages of downloadable pdf worksheets, journaling pages, and checklists throughout the course to help you process and take action on what you've learned.
You can take each module a week at a time, a month at a time, or you could binge it all in a weekend. Whatever pace works for your life right now.
In addition, you get access to 3 live coaching calls in September and October to dive deeper into the material and ask me any questions.
module 1: hormones 101
Understand

your cycle
Learn how your hormones may have been affected by birth control
Find out what tests and numbers you should know
Troubleshoot your period to balance your hormones
module 2: eating for fertility + nourishment
Rethink your relationship to food + what most women do wrong
Find out what you should be eating + why

how

you eat is just as important

Get my tips and tricks to help you actually make changes in your eating habits (it's not as hard as you think)
Why routines are important and how to hack your mindset
How to sleep well to support your hormones and fertility
How to set up power routines that will change your day
module 3: detox + release
Release emotions that are no longer serving you
Learn what it really means to detox
Find out where a lot of chemicals and toxins may be coming from
Learn how to support your body's natural detoxification process
Discover why your gut and digestion are so important for your hormones
Create an exercise plan to support your fertility
module 4: mind-body alignment
Align with your deeper goals, dreams, and values
Understand the mind/body connections and how your mindset plays a role in fertility
Discover the ways you may be subconsciously sabotaging yourself and what to do about it
module 5: balance your stress
Understand how stress affects your hormones
Learn why stress isn't actually the problem
How to manage stress and make it work for you
Tap into the power of self-love and worth
module 6: finding trust + support
Learn how to listen and trust your intuition
Speak your story and advocate for yourself
Create the support network you need
What to do when nothing works
How to shift out of fear
At the end of this program, you'll have:
a deeper understanding and respect for your body

an ability to pay attention and listen to her cues,

the tools to process and handle difficult situations and emotions.
My hope is that these skills will serve you throughout your fertility journey and into motherhood.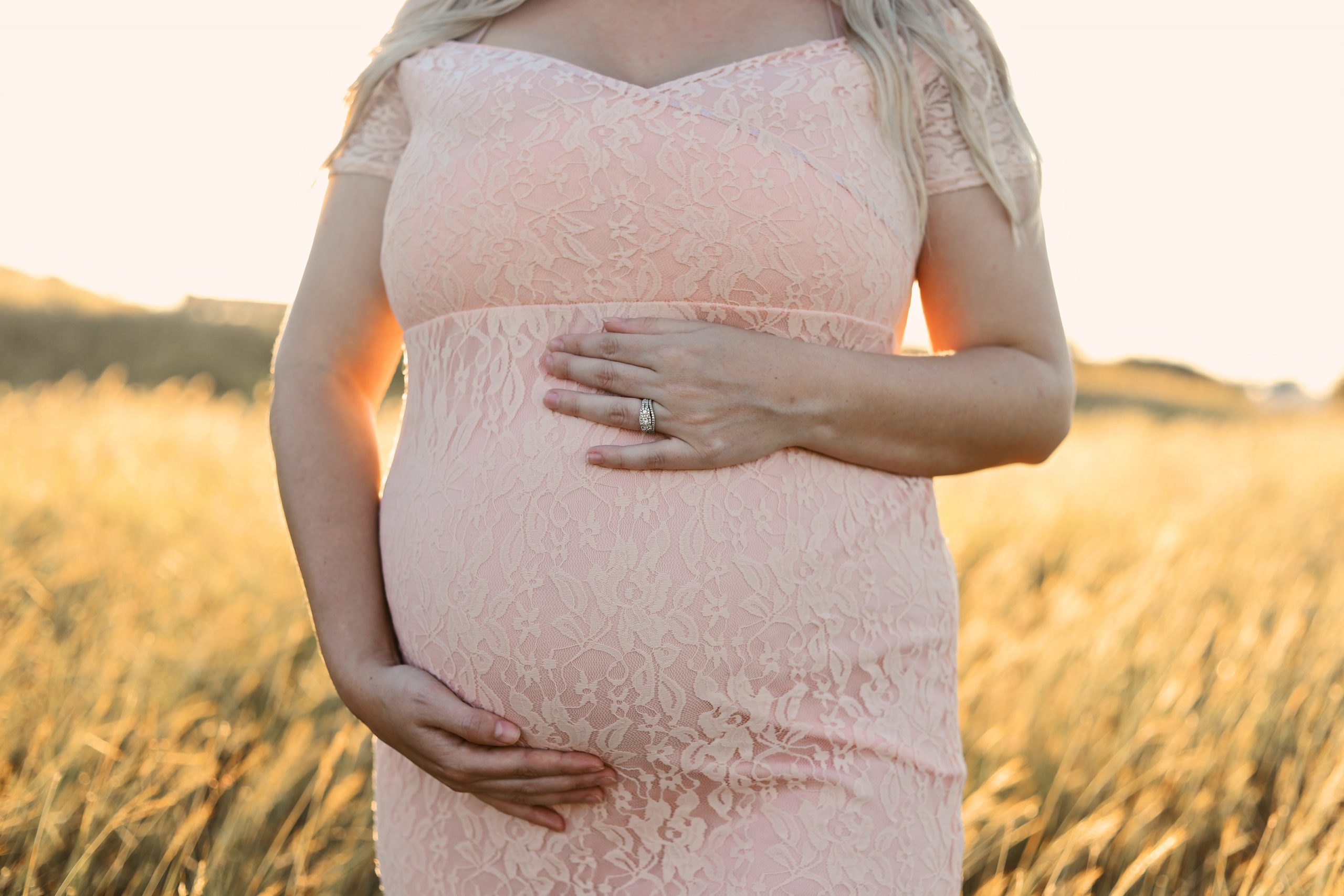 Because healthy babies start with healthy mamas.
This program is about creating fertile space in your life for you to conceive.
It's about creating habits and routines that support you and your body for the long term.
It's about cultivating a mindset that will help you navigate the ups and downs of your journey–and new motherhood.
Feel empowered on your fertility journey.
Let's dive in together.
Improve your health, balance your hormones, and feel confident and hopeful on this journey.
Start today
$497
Frequently Asked Questions:
FAQ
Will this program help me get pregnant?
I can't promise you'll get pregnant after taking this course, but I do believe that optimizing your health will go a long way toward healing your fertility. After taking this course you will have knowledge that can help you decide what action steps to take next on your fertility journey, and the tools to help you implement that knowledge. I want you to flourish, wherever your journey takes you.
What happens if I find out I'm pregnant next month?
First of all, congrats!!! I am so happy for you and the next phase of your journey!
This program is designed to support the WHOLE you. That means that the tools you learn in this program about healthy lifestyle routines and creating a resilient mindset will serve you throughout your pregnancy. They are tools you can use to prepare for birth and parenthood (which will encompass despair, joy and everything in between!), so everything you learn in this course will still be applicable to you!
I don't give refunds on my courses after they've begun (see below), but I know that this content and program will be valuable to you as you continue on your journey.
I'm afraid everyone else will get pregnant and I won't...
Sister, I feel you! I know it feels like everyone in the world is pregnant right now, so I totally understand this fear.
I can't promise you a baby, but I do know that this program will be a supportive environment with a community of other women who get it and know what you're going through.
Some of our tribe likely will get pregnant, but know that any announcements will be handled in a sensitive way, and you won't be left out in the cold. Our community is designed to be there for you for the long haul, and I'm here for you too.
Plus, by the end of this program, you'll feel more resilient and better able to handle the emotions of getting another baby shower invite. 🙂
Is this program safe to do with IVF?
Yes! This program is a great choice if you're doing IVF or any other fertility treatments.
Creating healthy lifestyle shifts will help you optimize your overall health and increase your chances of a successful IVF cycle.
Plus IVF is one heck of an emotional rollercoaster, and the mindset tools you learn will help you weather any storms and feel more resourced and empowered throughout the process.
One reproductive endocrinologist I know wishes his patients would do more work on creating healthy lifestyle shifts before IVF–so go for it!
How long do I have access to this course?
You'll have access for the lifetime of the course, so you can come back and rewatch the videos whenever you want!
I'm already investing a lot in my fertility--will this program really be worth the cost?
I can't tell you how much you should or shouldn't be spending on your fertility, and I certainly don't want you to go into debt funding this program!
But I do think it's important to invest not just in your fertility and a future baby, but to invest in YOU. And that's what this program really is.
I want you to feel like you're worth investing in–your body, your health, your emotions. I know you're worth it, but you have to, too.
This program will help set you up with lifestyle habits and routines that support you well beyond fertility and pregnancy. Plus the mindset shifts we make will help you handle any challenges life throws at you–fertility or otherwise.
This is an investment in you as a woman, in you as a mother, in you as an individual. I think you're worth it, do you?
What's your return policy?
I treat my digital and online offerings the same way most audio and book retailers: I don't offer refunds on programs that can be downloaded and viewed (industry standard.) This program is non-refundable; please read the full program details and frequently asked questions before purchasing. That said, I've never had anyone ask for a refund– this program is loaded with useful information.  Again, be sure to read the full description before purchasing, and feel free to
contact me
if you have any questions!
CLOSE