You're not alone on your fertility journey.
Take my hand & let's do this together.
You want a baby more than anything and you always thought getting pregnant would be easy.
But it turns out it's not that simple.
You've read all the books you can get your hands on, submitted your body to a barrage of tests, seen all the specialists.
And you're still not pregnant.
You feel your biological clock ticking and you're worried about months or years passing by.
You search the internet late at night, reading and watching anything you think might be helpful. You've maybe even tried herbs and acupuncture but to no avail.
Every month it's the same old story.
It's left you overwhelmed, distrustful of your body, and not sure what to do next. You wonder if there's something you're missing.
Your partner is starting to get annoyed with your constant researching and obsessing, and your best friend (pregnant with her third) is sympathetic, but she doesn't seem to fully understand the emotional toll this is taking on you.
You feel alone.
What if there were someone out there who could walk alongside you and hold your hand through all of this?
Someone to help you sift through the information overload and emotionally process everything you're dealing with.
Someone who can provide perspective and help you handle the ups and downs along the way.
Someone who can help you feel empowered to make those difficult choices.
And most of all, someone who can lift you up and out of the mental downward spiral, and help you put one foot in front of the next.
That's me! I'm Kate Potvin.
I'm a fertility coach and hormone healer, and I've helped many women just like you take charge of their health, their fertility, and their lives.
I want to help you keep moving forward on your fertility journey, by reconnecting with your body and navigating the emotional ups and downs with resilience.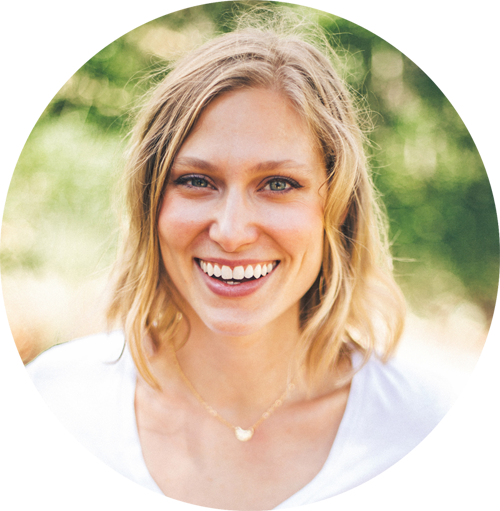 My heart breaks a little every time a woman tells me that she struggles to conceive…
Not because I think she's "doomed," but because this type of heartache is often so preventable.
It's inevitable to become overwhelmed and confused by all the information available online when you're trying to get pregnant.
But there are effective and time-proven methods to create vibrant health and boost our fertility power.
And sometimes we just need a little support to clarify our path and take the right steps forward.
I believe in Fertility as a lifestyle.
It's about cultivating nourishing habits and routines that will support us through our fertility journey and beyond.
And shifting our mindsets so we feel empowered and know we're worthy of our goals & dreams.
My approach is science-based, feminine and holistic.
 I believe wholeheartedly in a mind-body approach to fertility.
That's why I weave together eastern and western traditions and create my own blend of coaching that includes nutrition, mindset, yoga, and energy work.
During our one-on-one sessions I'll help you:
Plan out what your next steps should be
Create a food plan to support your body and increase fertility
Let go of emotional blocks and fears that may be holding you back
Keep you positive and provide ways to constructively deal with disappointment
Open up to new ways of thinking and receiving information
Reconnect with your body
Tap into your internal wisdom and strength
Interpret your temperature charts (when are you really ovulating?)
Learn the importance of self-care throughout this process
Improve relationships with family, friends, co-workers and partners
Understand where imbalances may reside and how to fix them
Our sessions together may consist of discussion, journaling, guided visualization, reiki, yoga and/ or breath work depending on your individual needs. All sessions are customized for you.
If you're a woman who's done with just crossing your fingers + hoping, and you're ready to take action, then you're in the right place.
Whether you've just started thinking about babies, or you're on your 4th IVF cycle, I'm here to help and walk beside you every step of your journey.
I'll warn you, though, this is not for women looking for the next quick fix. Working with me will require you to take action and create change in your life.
I can give you the tools, but you still have to do the work.
I want you to succeed, so I only work privately with women who are serious about creating more balance in their lives, their hormones, and their health.
Sound like you?
"I felt like I had tried everything in the book, everything outside the box – literally everything out there, and was left with the frustrating 'unexplained infertility' diagnosis. If I had known about what Kate offers when I first got started, I would have saved myself so much time and research trying to do everything just right. Working with her was an incredible relief."
"If you feel like you are alone, misunderstood or lost in the roller coaster of fertility this course is for you! Kate is SO knowledgeable and takes the time to help with your particular story. After years of frustration trying to find someone who will listen it has been such a relief to find Kate. She truly cares and is passionate about educating you on self care and will help you realize your self worth!"
"My choice to hire Kate as a health coach shifted to direction of my wellness from confusion to clarity. Kate was kind, patient and always present to help empower me in my health goals! I strongly recommend her to anyone seeking a better awareness of their body and its unique needs. I will forever be grateful to you Kate!"
How your initial session works:
We'll schedule a 75-minute session on Zoom where we'll chat about your fertility journey so far, and you'll tell me what you need support with.
Then I'll give you lifestyle practices, diet tips, and mindset rituals to help you shift whatever feels stuck and determine what next steps you should take.
These sessions are for you if you're not sure what to try next, or how to move forward. Should you try IVF? Just eat more kale?
I approach holistic fertility from a mind-body perspective: balancing hormones, creating nourishing habits, and cultivating a mindset to help you navigate the ups and downs of the emotional journey.
We'll talk it through and I'll give you detailed "what's next" steps that you can integrate into your life.
If you'd like follow up support or accountability, we can chat about coaching packages and the price of your initial session will be discounted from any packages you purchase.
Are you ready to feel empowered in your body and life again?
Let me help you navigate the physical, emotional and spiritual aspects of your journey–because you deserve to feel supported.
(Packages also available.)