Pumpkin season is in full swing:
From the over-hyped PSL (pumpkin spice latte, for you neophytes), to pumpkin pancakes, and even pumpkin tortilla chips and ice cream (courtesy of Trader Joe's), you can't escape it.
I love pumpkin as much as the next person, but I like the real deal: that earthy, rich flavor that comes from freshly roasted pumpkin–not the overly spiced and sweetened version that has become ubiquitous in "pumpkin flavored" foods.
You can buy canned pumpkin puree at the store, but I'm a fan of fresh, homemade pumpkin puree–and it's really easy to make!  I use some right away and freeze the rest, so I have pumpkin to use all winter.
You can use this to make pumpkin soup, muffins, pies and more.  So grab a couple pumpkins next time you are at the store and fill up that freezer with real pumpkin deliciousness.
Ingredients:
1 or 2 sugar pie pumpkins
How to:
1. Preheat oven to 350 degrees.
2. Wash pumpkins and cut off the very top with the stem.
3. Slice pumpkin in half vertically and scoop out the innards (you can save the seeds if you want to roast them!)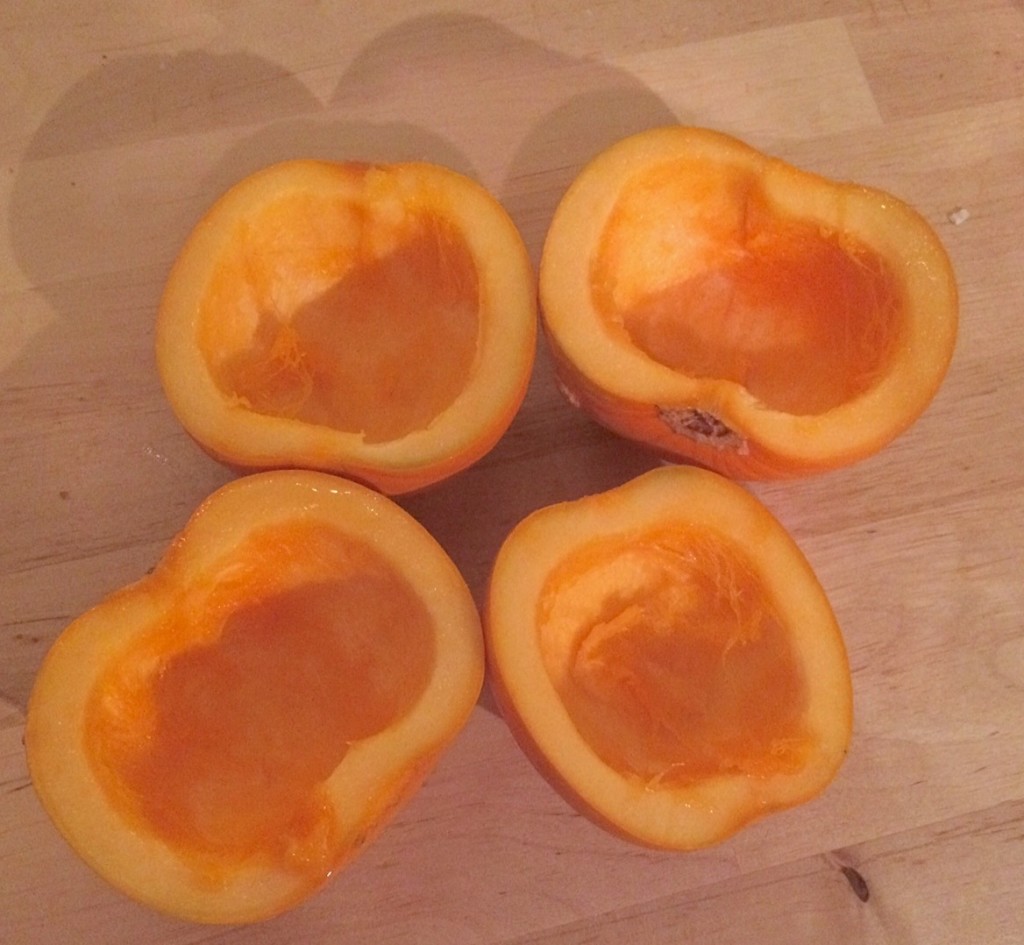 4. Cover baking sheet with foil.  Lightly butter top of the foil.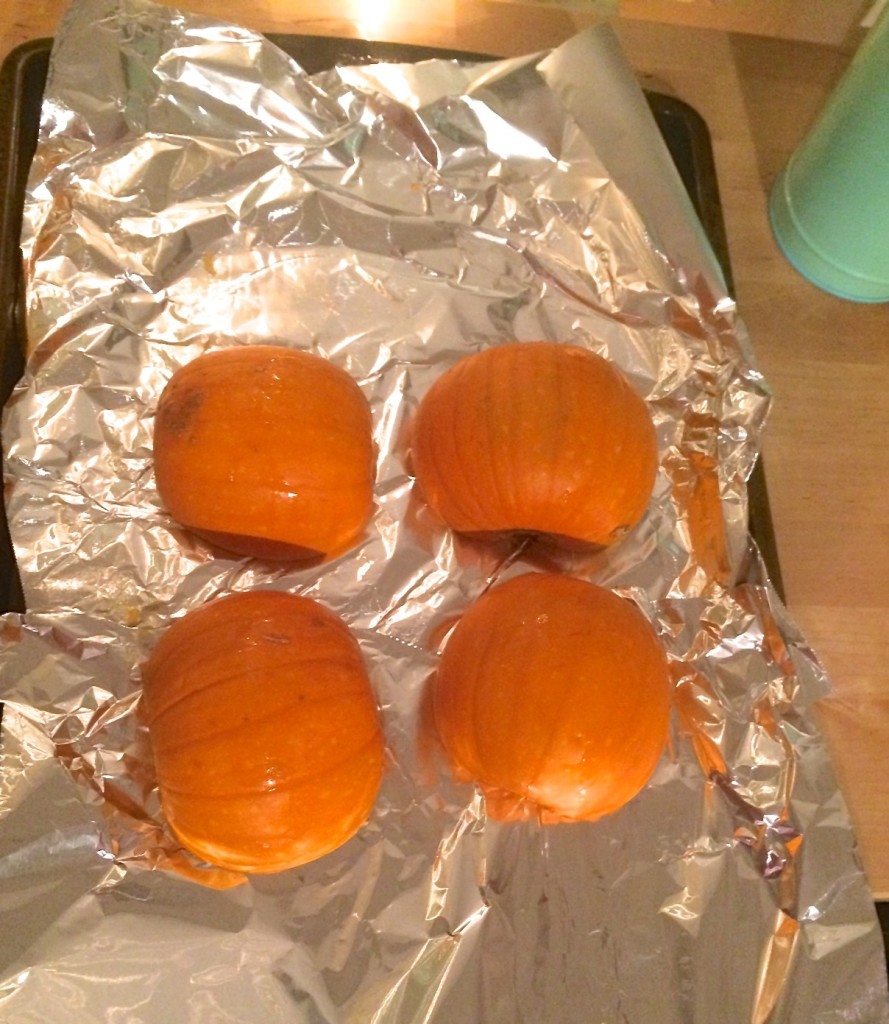 5. Bake in the oven about 45 minutes or so (depending on size of your pumpkins) until a fork goes easily into the flesh.
6. Allow to cool slightly, then scoop flesh out from the skin and into a blender.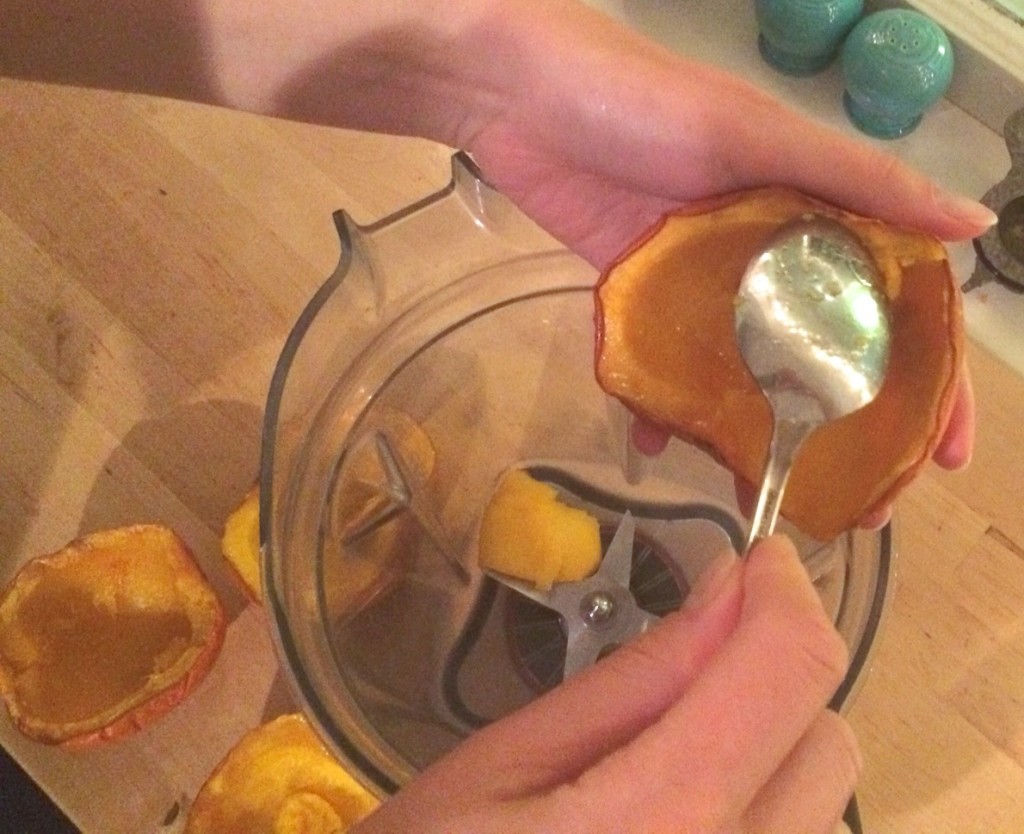 7. Puree pumpkin in the blender until smooth (this may take a couple stops to stir/ scrape pumpkins from sides of blender).
8. Place in containers to use or freeze (I freeze in 1 cup servings for easy use!)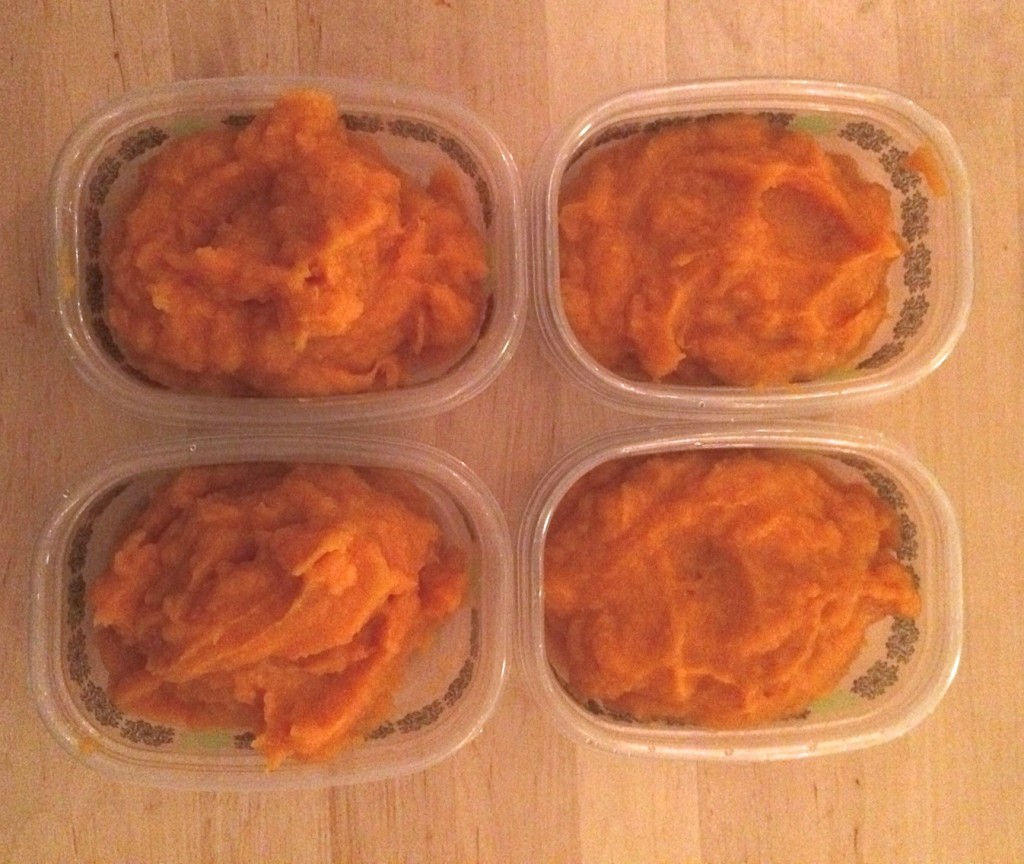 Enjoy!
GET MORE RECIPES + INSPIRATION!