How to Prepare for Pregnancy in 5 Simple Steps
Start thinking about your preconception plan
You've finally decided you're ready to embark on your journey to motherhood, but how do you prepare yourself and your body for pregnancy?
Perhaps you have a friend who got pregnant right away, but another friend has been trying for years and still isn't pregnant. You have no idea what to expect for your own journey.
The first thing to understand is that the conception process looks different for every couple, and there's no right or wrong way for it to go. While the average couple takes 6 months to get pregnant, it can also take longer than that without there being anything "wrong."
A lot of factors have to line up in order to conceive, and sometimes it takes a while to get all the ingredients right. That being said, here are a few things to consider beforehand, to help you support your body and optimize your chances.
5 ways to prepare yourself for pregnancy:
1. Go off hormonal birth control 3-6 months before you want to conceive.
Because it can take your body a few cycles to re-regulate after being on hormonal birth control, it can be helpful to give your body some time before trying to conceive. If you're already trying, no worries, just know that you might need a little extra time. Of course, it's also possible to get pregnant right away, so if you definitely don't want to get pregnant yet (like you're getting married but want to start trying right away), be sure to use a barrier method in the meantime.
2. Make sure your hormones are healthy and balanced. 
If you have irregular periods, terrible PMS or menstrual symptoms, or experience extreme fatigue regularly, get your hormone levels checked and address these hormone imbalances first. When your hormones are out of whack, it makes it harder to conceive. Fortunately, however, most of these imbalances can be easily sorted with a few simple lifestyle tweaks.
3. Learn to track your cycle for ovulation.
If you're not ovulating, you can't get pregnant, so it's important to track your cycle so you know for sure that you're ovulating every month. Plus, learning to track your cycle yourself (instead of just using an app) can help you know exactly when you ovulate (it's not always day 14!), and it can help you identify any hormonal imbalances you may be experiencing. Learn how to track your cycle here.
4. Create a nourishing lifestyle.
Taking care of your body and creating a nourishing environment for baby is so essential when trying to conceive. You can do this by eating well, getting enough sleep, and managing your stress levels. If your body doesn't feel supported and nourished, it may not have the resources to grow another human. So take care of yourself during this time!
5. Manage your mindset and expectations
It's easy to get discouraged if you don't get pregnant right away–after all, many of us have spent years trying to prevent pregnancy! But know that it's common for the process to take a while, and it doesn't mean you won't be able to conceive. As you keep trying, focus on creating space in your life for things you enjoy, and seek support as needed. Fertility coaches are here to help you navigate your journey, so don't hesitate to reach out.
Want more pre-pregnancy advice? Download my Pre-Pregnancy Checklist here for a more complete list to help you prepare your body to conceive.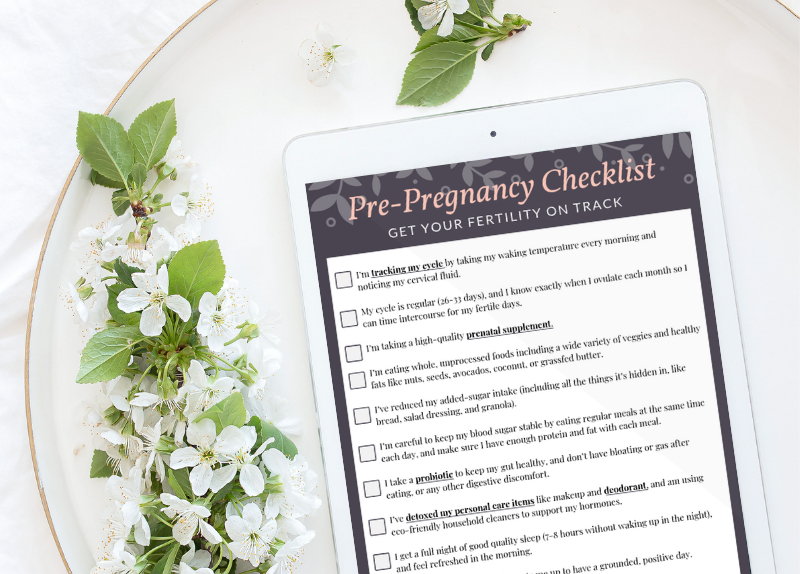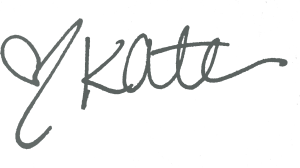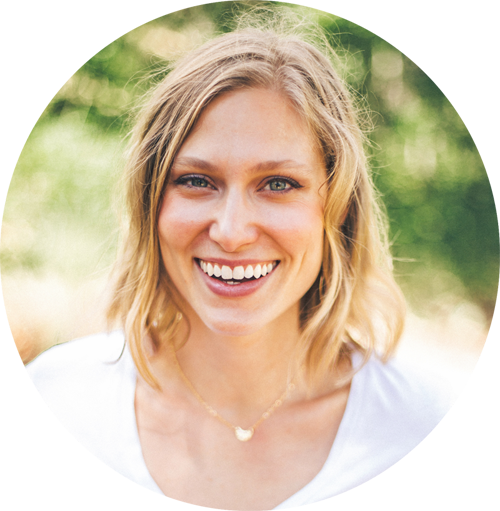 Fertility coach, period pro, hormone healer, soul sister. Helping you transform your mind + body. Read my story here
OTHER POSTS YOU MAY ENJOY: