7 Tips for Healthy, Glowing Skin
I've been getting a lot of compliments on my skin lately, and questions about what products I'm using. This feels so good for me, because I haven't always had a good complexion, and I used to deal a lot with acne (and backne!)
So today I'm sharing the top tips I've used to get healthy, glowing skin. But if you're looking for the magic elixir, you're out of luck, because there isn't one (at least that I know of–please share if there is!)
Watch below to find out what I've been doing (hint–it's connected to your hormones….)
I'd love to hear your thoughts on my skin-care tips! Share in the comments below!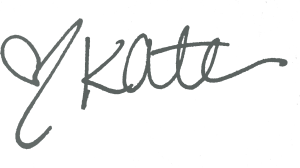 P.S. You can shop the Primally Pure cleansing oil I use here.
Watch
Your content goes here. Edit or remove this text inline or in the module Content settings. You can also style every aspect of this content in the module Design settings and even apply custom CSS to this text in the module Advanced settings.
Read the transcript
Hey guys! Kate here!
I've been getting a lot of comments on my skin lately, and it is something I feel good about. In junior high I had a lot of acne (and bacne), and was really embarrassed about my skin. It fortunately didn't leave any permanent scarring or damage which I'm really grateful for, but it's made me really appreciate having healthy skin.
And it's something I get asked about a lot, so today I'm going to share my top tips for healthy, glowing skin.
Okay, so here's the first thing. You know that old saying, it's what's on the inside that counts? Well, the same is true of our skin. Just like our menstrual cycles our skin is really a reflection of what's going on internally in our bodies. And inflamed, oily, acne-prone skin is our body's way of signalling that something's out of balance. So my top 5 tips have to do with what's going into our bodies.
1. Drink water! You guys, this one is so easy, but so many women I work with just don't drink water. Your skin is made up of a lot of water (what percent?), so if you're dehydrated your skin is too, and changing this one habit can make a huge difference. I've seen clients skin change just from increasing their water consumption. I recently worked with a woman who admitted that she literally drank no water, so after assigning her to drink a certain amount of water every day, she came back the next week, and had totally different skin! So cut back on coffee, ditch the soda and drink water. I don't really understand how water is boring because its just water, but if this is holding you back, put a slice of lemon or lime in your glass water bottle and walla you've got some flavor.
2. Number 2 is watch nourish your skin with food. Eating more veggies is going to make your skin happy, and so is cutting back on the sugar. Veggies have all the nutrients that make your skin happy, and sugar causes inflammation which makes your skin sad. It's that simple. Food sensitivities can show up in your skin, too–a common cause of eczema, for example, is gluten or dairy sensitivities, so eliminating these from your diet could also go a long way toward cleaning up your skin. Any improvements you make to your overall diet is going to show up in your skin. Seriously, when I look at pictures of myself from 10 years ago, I'm really pasty white–like glow in the dark. And yes I have light skin, but my skin tone is so much healthier now it's crazy for me to look back, and a big part of that is I changed my diet and added way more veggies, and cutting back on things like sugar, dairy, and gluten.
3. That also brings me to number 3 which is take a good multivitamin supplement. Look, no matter how well we eat, we're going to have nutrient gaps just because we don't eat a huge variety of wild and natural plants every day. I'm guessing even if you are eating your veggies you're maybe eating the same 10 veggies most weeks. A high-quality multivitamin will help fill in those gaps and things like vitamin d which a lot of people are deficient in is part of a good skin regimen. Plus antioxidants like Vitamins A, C, and E can help prevent skin damage.
4. This brings me to Number 4: having a healthy digestive system is super key for healthy skin. Your microbiome helps you absorb nutrients and break down toxins, both of which are so important for skin health (and really whole body health!), so making sure you have a healthy gut is super key for happy skin. check out my recommendation for a high-quality supplement and probiotics below this post.
5. Balance your hormones. A lot of times numbers 1-4 are going to make a huge difference in your skin. But if you're still having trouble with things like acne, it might be time to look at your hormones. If you're menstrual cycles are irregular, or you have cramps, pms or other symptoms, it may be a sign that your hormones are a little wacky and this can definitely affect your skin, too. I recommend working with someone who specializes in women's hormones, like a fertility coach, naturopath or functional medicine doctor. Whatever you do, don't accept birth control as a way to fix your acne–birth control is made for preventing pregnancy, not fixing hormone issues and acne. It's actually suppressing your hormones, not fixing the underlying problem. If you need help with your hormones, you can schedule a consultation with me here or take my 10 day happy hormones challenge.
Okay, now we'll talk a couple external tips for healthy skin, but you guys, I can't stress enough how important the internal stuff is–it's like I said before, your skin is a reflection of what's happening inside your body. So you can put all the best products on your skin, but if your diet and hormones aren't right, it's not going to matter. That being said,
6. Go natural. I know we've been taught that our skin is the enemy and we often use a ton of harsh chemicals to cleanse our skin and then put more harsh chemicals on to prevent breakouts, but a lot of times these products are just making our skin worse. So throw out those products that bleach your towels–yes you know what I'm talking about. They aren't nourishing our skin, they are attacking it. So think about working with your skin to feed it and nourish it with things that feel good. Use an all natural, mild cleanser and toner, and switch to natural skincare products and makeup. Makeup is super key, too, because if you're wearing chemicals on your skin all day at work, that's hurting your skin. It's not as hard as you might think–there are so many great products popping up on the market these days, and I wear all natural makeup and I love it way more than conventional products. It's important to remember that your skin may have an adjustment period when you switch your skin routines, so give it a few weeks to adjust. I'm guessing you'll see results pretty quickly though. Check out some of my recommendations here. And I always recommend checking any products with the EWG and Think Dirty apps, which will rate them on a scale of 0-10, 0 being the cleanest products.
7. Use an oil cleanser. This has really made a difference for me, especially living in dry colorado. It sounds counter intuitive, but oil cleansing is super nourishing for your skin and doesn't make you break out. My favorite cleanser is from Primally Pure (check it out here). You massage oil into your skin for a minute or two and then get a washcloth wet with hot water, and place it over your face and just let your face absorb the steam until it cools, then wipe your face and proceed with your evening skin care ritual, like toner and moisturizer. It's going to feel super soft and nourished and it's the final step to a really healthy glow.
So those are my 7 tips for healthy, glowing skin, and I'd love to hear which of these you're already doing and which you're going to try! Let me know how it goes and send me some selfies of your brand new glow!  Tag @flourishfertilty on instagram. Until next time!
This page may contain affiliate links and I may earn a small commission or rewards if you purchase. I truly only promote products I have personally used and love, and hope you will too <3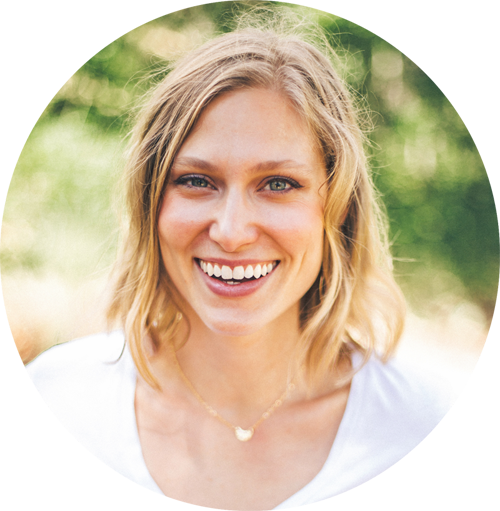 Fertility coach, period pro, hormone healer, soul sister. Helping you transform your mind + body. Read my story here
OTHER POSTS YOU MAY ENJOY: