My heart breaks a little every time a woman tells me that she struggles to conceive…
Not because I think she's "doomed," but because this type of heartache is often so preventable.
It's inevitable to become overwhelmed and confused by all the information available online when you're trying to get pregnant.
But there are effective and time-proven methods to create vibrant health and boost our fertility power.
And sometimes we just need a little support to clarify our path and take the right steps forward.
Alchemy is the process of transformation or creation. In medieval times it was the "science" of turning metals into gold.
In the Fertility Alchemy Sessions, we'll work to uncover the gold—to transform your fertility journey from frustration to creation.
How your alchemy session works:
We'll schedule a 75-minute session on Zoom where we'll chat about your fertility journey so far, and I'll give you all the ideas, lifestyle practices, diet tips, and mindset rituals I have to help you shift whatever feels stuck and determine what next steps you should take.
These sessions are for you if you're not sure what to try next, or how to move forward. Should you try IVF? Just eat more kale?
I approach holistic fertility from a mind-body perspective: balancing hormones, creating nourishing habits, and cultivating a mindset to help you navigate the ups and downs of the emotional journey.
We'll talk it through and I'll give you detailed "what's next" steps that you can implement into your life.
Hi! I'm Kate Potvin.
I'm a fertility coach and hormone healer, and I've helped many women just like you take back their health, their fertility, and their lives.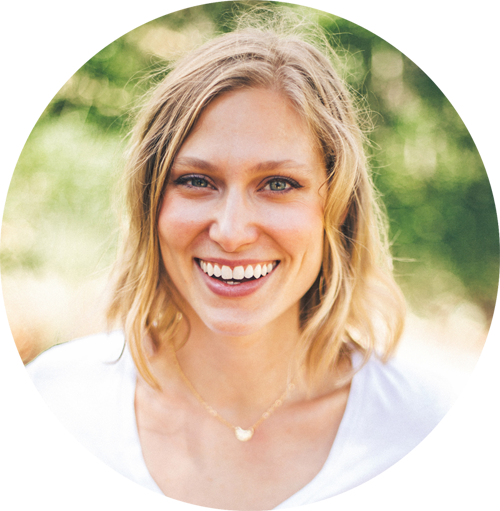 "I felt like I had tried everything in the book, everything outside the box – literally everything out there, and was left with the frustrating 'unexplained infertility' diagnosis. If I had known about what Kate offers when I first got started, I would have saved myself so much time and research trying to do everything just right. Working with her was an incredible relief."
"If you feel like you are alone, misunderstood or lost in the roller coaster of fertility this course is for you! Kate is SO knowledgeable and takes the time to help with your particular story. After years of frustration trying to find someone who will listen it has been such a relief to find Kate. She truly cares and is passionate about educating you on self care and will help you realize your self worth!"
"My choice to hire Kate as a health coach shifted to direction of my wellness from confusion to clarity. Kate was kind, patient and always present to help empower me in my health goals! I strongly recommend her to anyone seeking a better awareness of their body and its unique needs. I will forever be grateful to you Kate!"
I usually only offer coaching in packages because many women are more successful with long term support–with someone to help them implement new habits and lifestyle shifts and offer support through the ups and downs.
However, this is a great way for you to try coaching with no long-term commitment at all.
Especially if you're a self-starter and ready to do the work yourself, this one-time session will give you plenty of actionable ideas to integrate into your lifestyle.
And if you decide you want to work together more, I'll deduct the cost of the Fertility Alchemy session from my coaching package price.
Are you ready to take the first steps to transform your fertility journey?
{once you buy your package, you'll immediately get an email with a link to schedule your appointment}
Questions? email info@katepotvin.com